Spring offer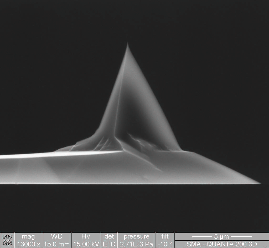 Spring offer
We would like to announce a new Promotion.
Place your order for conductive probes NSG30/Pt (for noncontact mode) and CSG10/Pt (for contact mode) series and get 10% discount! It's actual starting from now till May 31, 2021.
Boxes with 15 and 50 cаntilevers are involved in Promo.
The probes with both sides coated are available for operating in different electrical AFM modes (C-AFM, PFM, EFM, SKM, KPFM, SSRM on polymers).
Enter our web site www.tipsnano.com to find more detailed information about our SPM accessories. Save your money following TipsNano offers!
In case of any questions you are welcome to contact us by sales@tipsnano.com!
Be strong and healthy!
18.04.2021