November offer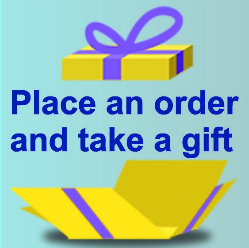 November offer
In November 2018
ordering AFM accessories from
www.tipsnano.com
on the sum starting from
300 euro
or more, you will get a piece of
Highly Oriented Pyrolytic Graphite (HOPG) as a gift!
HOPG is used as an atomic-scale calibration standard for atomic force microscopy and scanning tunnelling microscopy.
ZYB_DS/10x10x0.5mm
- double-sided HOPG with the size – 10x10mm, thickness 0.5mm, mosaic spread: 0.8 ± 0.2 degrees. It can be used from both sides as its properties and characteristics are not changed in depth.
Enter our web site
www.tipsnano.com
to find more detailed information about cantilevers and other SPM accessories. Save your money following TipsNano offers!
31.10.2018