CVD Graphene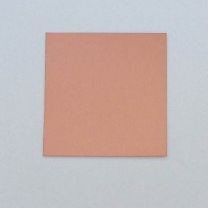 CVD Graphene
We'd like to announce the launch of new product –
Graphene grown via Chemical Vapor Deposition
. CVD method is a good solution to provide high quality characteristics including imperviousness, high purity, perfect grain structure, stability and increased hardness over other coating methods.
The graphene, nanoscale allotrope of carbon, is a popular material with many useful properties, including light transparency and electrical conductivity. CVD graphene can be transferred onto various substrates, making the technique acceptable for many applications caused by the demand of different industrial and research companies.
Offered types:
Single- layered graphene on silicon dioxide substrate -
GR11_Si
.
Single- layered graphene on Copper Foil -
GR33_Cu
.
Applications:
- Graphene electronics and transistors
- Conductive coatings
- Aerospace industry applications
- Support for metallic catalysts
- Microactuators
- MEMS and NEMS
- Chemical and biosensors
- Multifunctional materials based on graphene
- Graphene Research.
Options:
Different graphene size or grapheme transferred on wafers SiO2 wafers are available upon the special request.
20.03.2019